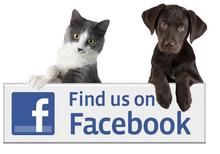 Celebrating Pets that Light Up Our Lives

During the month of December, the Friends of the Orleans County Animal Shelter would like to remember and honor the pets that have brightened and enriched our lives.

We will be placing and lighting a Christmas tree in the yard of the Orleans County Animal Shelter at the corner of Route 98 and Route 31A in Albion. Living pets will be represented by colored lights and pets who have crossed Rainbow Bridge will be remembered by white lights.

Animal lovers are invited to make a tax-deductible contribution in the amount of $5.00 per pet and buy a light to symbolically honor their beloved companion, a friend's pet or a family member pet. Pet names will be printed on a paw cut out and displayed in the shelter during the month of December. We invite the public to stop in during our shelter adoption hours and see their pet's symbolic paw and visit the homeless animals.

You can save the image above and print and complete the form and mail to the shelter, donate through PayPal, or give your form and payment to any of the shelter volunteers. If donating by PayPal, our email is ocadoptions@aol.com and please note the name(s) of your pet(s) to be honored and that your donation is for our Pets Light Up Our Lives fundraiser.
You can also email us at ocadoptions@aol.com and we
can email you a form. Let us know if you want the form in word or jpg format. You can also stop by the Shelter to donate and purchase your virtual light.

Thank you for honoring and remembering your cherished pets and let's keep the lights shining!!

Sponsored by Friends of the Orleans County Animal Shelter, Inc. a 501(c)(3) non-profit organization.
All donations are tax deductible.
Girl Scout Troop 82036 Shelter Donation Drive

A local Girl Scout Troop wants to give our Shelter Homeless Pets a Merry Christmas!! Please support them if you can and we are so blessed to have these girls doing all they can for our Shelter pets!!





From the troop leader Crystal Hand.....
My girl scout troop needs your help. For a community service project this year our troop is collecting donations for the Orleans County Animal Shelter. We are giving the dogs and cats a very Merry Christmas this year. The picture is a picture of our flyer. It has the list of donations that we are collecting. I am more than willing to travel to collect donations. Any help you can give us would be amazing. Please help us get the word out. I have nine girls in my troop and I couldn't be prouder of the enthusiasm and work they are putting into this protect. Thank you all in advance. We really appreciate your generosity. Animals have been such a huge part of our lives that anything we can do to give back would just be wonderful!!
For article in the Orleans Hub, Click Here
---
Christmas Day at the Orleans County Animal Shelter
Again this year, we would like to invite you to spend 10 minutes with our Homeless Pets at the Shelter on Christmas Day. While they are all hoping for a Home and Family for Christmas, there may be some pets still at the Shelter who want nothing more than a pet and hug for the Holiday. Thanks to our great community, we had over 60 people stop by last year and we want an even bigger Christmas turn out this year for our Homeless Pets!!

After you are done opening your presents on Christmas Day and sharing time with your Family, please take 10 minutes to drive to Our Shelter at the corner of Route 98 and 31A in Albion, NY from 11-2 to join us just to wish our Homeless Pets a Merry Christmas and to give them a Santa... Paws hug!!

You may not be able to change the world on this day, but for 10 minutes, you will change the life of a homeless pet to let them know they are loved on Christmas!

There is a place in our community that feeds the hungry, shelters the homeless and comforts the abandoned.
It is the Orleans County Animal Shelter.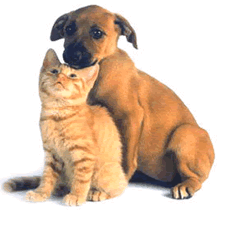 Won't you consider taking home a lovable forever friend? If you cannot give one of our animals a loving home, please consider a donation of cat and dog food, kitty litter, money or your time as a volunteer. You won't regret it!

We have some great dogs and cats who are looking for their forever homes. Please if you are able, open your heart and your home to these homeless pets. You will get back unconditional love a million times over and then some!!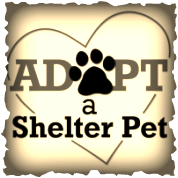 Our Adoptable Pets!!
Click on the large picture of any adoptable pet for more information on that pet.

Friends of the OCAS is a 501(c)(3) non-profit organization with a group of dedicated volunteers with hearts of gold to help and support the homeless pets at the Orleans County Animal Shelter. It is our goal to assist with adopting pets to their forever homes, locating dog owners, providing needed items for the shelter to help care for its homeless pets and raising community awareness of the plight of homeless animals.

I Rescued a Human Today
...by Janine Allen

Her eyes met mine as she walked down the corridor peering apprehensively into the kennels.
I felt her need instantly and knew I had to help her.
I wagged my tail, not too exuberantly, so she wouldn't be afraid.

As she stopped at my kennel I blocked her view from a little accident
I had in the back of my cage.
I didn't want her to know that I hadn't been walked today.
Sometimes the shelter keepers get too busy and
I didn't want her to think poorly of them.

As she read my kennel card I hoped that she wouldn't feel sad about my past.
I only have the future to look forward to and
want to make a difference in someone's life.

She got down on her knees and made little kissy sounds at me.
I shoved my shoulder and side of my head up against the bars to comfort her.
Gentle fingertips caressed my neck; she was desperate for companionship.

A tear fell down her cheek and I raised my paw to assure her that all would be well.
Soon my kennel door opened and her smile was so bright that
I instantly jumped into her arms. I would promise to keep her safe.
I would promise to always be by her side.
I would promise to do everything I could to see that radiant smile and sparkle in her eyes.

I was so fortunate that she came down my corridor.
So many more are out there who haven't walked the corridors.
So many more to be saved. At least I could save one.
I Rescued a Human Today.